Cuarto Grado de la ENVM desarrolló proyecto literario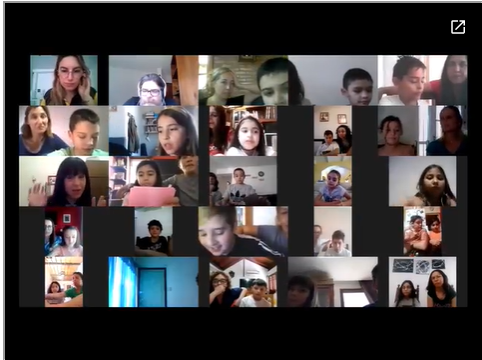 "Escribo palabras,
palabras tan mías
que nacen y crecen en mi poesía".
Liliana Cinetto
Las docentes de cuarto grado de la E.N.V.M., prof. Mirian Vay y prof. Daniela Tión, junto a sus alumnos y familiares, dieron inicio desde la virtualidad, al Proyecto Literario de Poesías: "Juntos a través de los sentimientos", con un taller literario.
To write essays is consistently to persuade people. With the several characters on earth, authors of meeting documents won't ever run out of issues to write about. Over time, there's been an elevated requirement of essays.
The following component is a fundamental declaration the paper you're writing is simply a story of the big event. Each rhetorical manner is the greatest system to utilize for writing a papers. Many times, for instance, within the introductory section of the paper –or in the very start of the physique –you might discover the rhetorical manner of definition, assisting establish the topic. Once you believe you want to get a pencil to write some thing down, you must look at collecting some Language creating materials which can enable you to create an incredibly good passing.
Normally the composition really shouldn't be quite long. Narrative essay, in precisely the same manner as any group of essay writers, should to be restricted in extent. There'll be exceptional ways of approach a specific composition. Practice the teachings and details of the article.
An essay needs to be composed in the aforementioned strategy to command our interest, and in addition to carry it. While working on the essay strategy don't combine unique notions in a single pot. During the preparation stage it really is critical that you just note you may need to squander several quantities of documents, since you'll never experience an perfect essay in the 1st draft. It must have significant outline of the place, along with an concept about what is going to be handled upon within the body of the article.
Las palabras y las emociones fueron protagonistas de esta jornada…
Compartimos los videos donde se plasma lo vivenciado. Agradecemos la colaboración en la compaginación de los mismos, a la prof. en Computación, Marina Maldonado.